Driven by the development of IoT and connected objects, the use of electronics is spreading through industries that now need to integrate intelligence and connectivity into their products and services.
By working efficiently and in synergy with an ecosystem of experts, ESTELEC Industrie injects innovation into your products to build the world of tomorrow.
Through our experience, the diversity of trades and the needs of our customers, we are a collaborative force, going beyond what you would normally expect.
Based on your needs, we are a project group that, from the start of a project, can mobilise industrial designers, electronics engineers, computer specialists, mechanics, thus benefiting from the expertise of each specialist.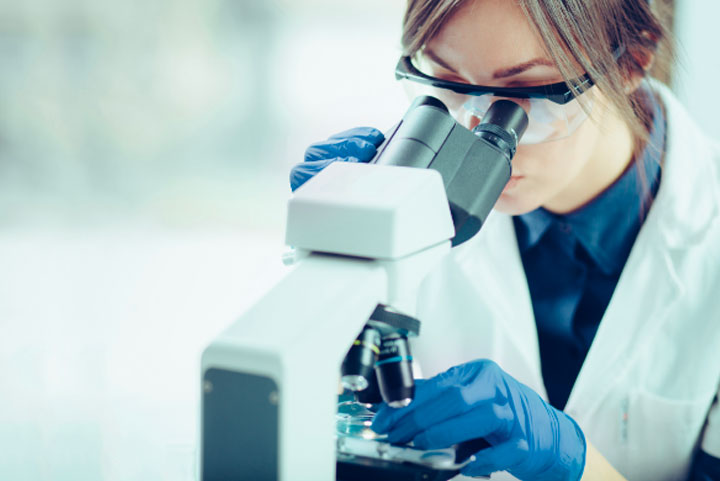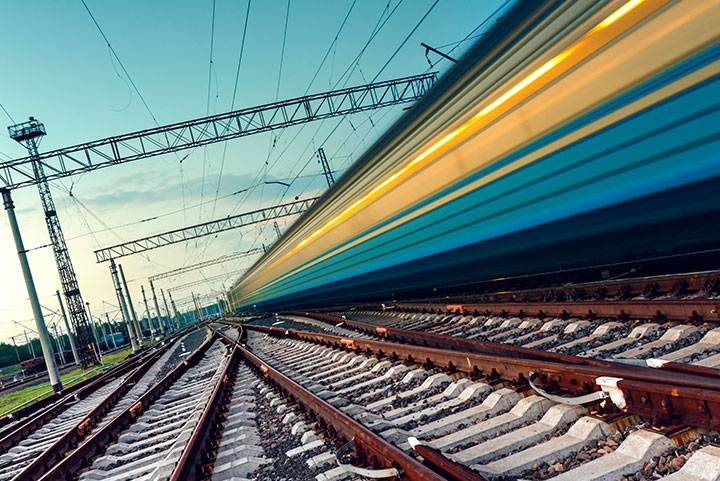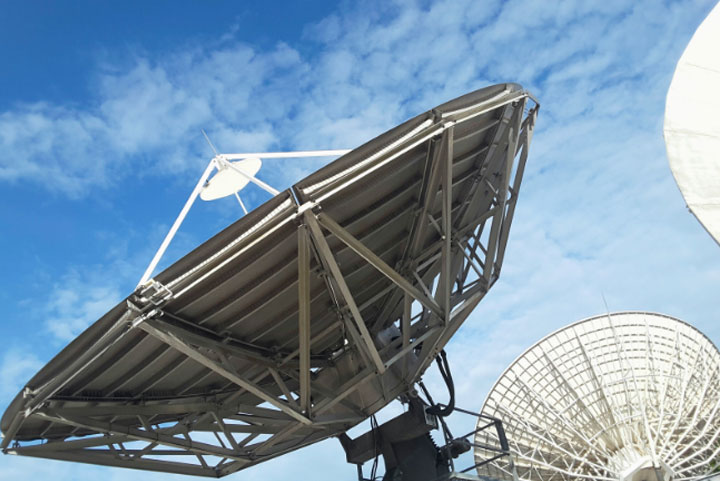 A single multi-service provider from conception to serial production.
From your specifications or from one on which we have collaborated, we organize the development and industrialisation of your product.
We accompany you throughout the entire production cycle in all phases of the project:
Requirement specifications
Design: Integration of electronic technology, software, plastics engineering and mechanics.
Eco-design: Reach, Rohs, low consumption…
Industrialisation / CAO
Prototyping and testing
Qualification
Test Bench Design
Technical file management
Manufacturing
After-sales servicing
Project management is built around internal and external resources. This organization offers specialised skills for each project, drawing on the expert resources of stakeholders.
L'industrialisation is taken into account very early in the design process.
Manufacturing being the core of our business, we integrate production constraints from the design stage. Supplies are taken into account during the design phase, as well, in order to facilitate the availability of components in series production.
Processes and test strategy are also processed to optimize the cost of the test in production.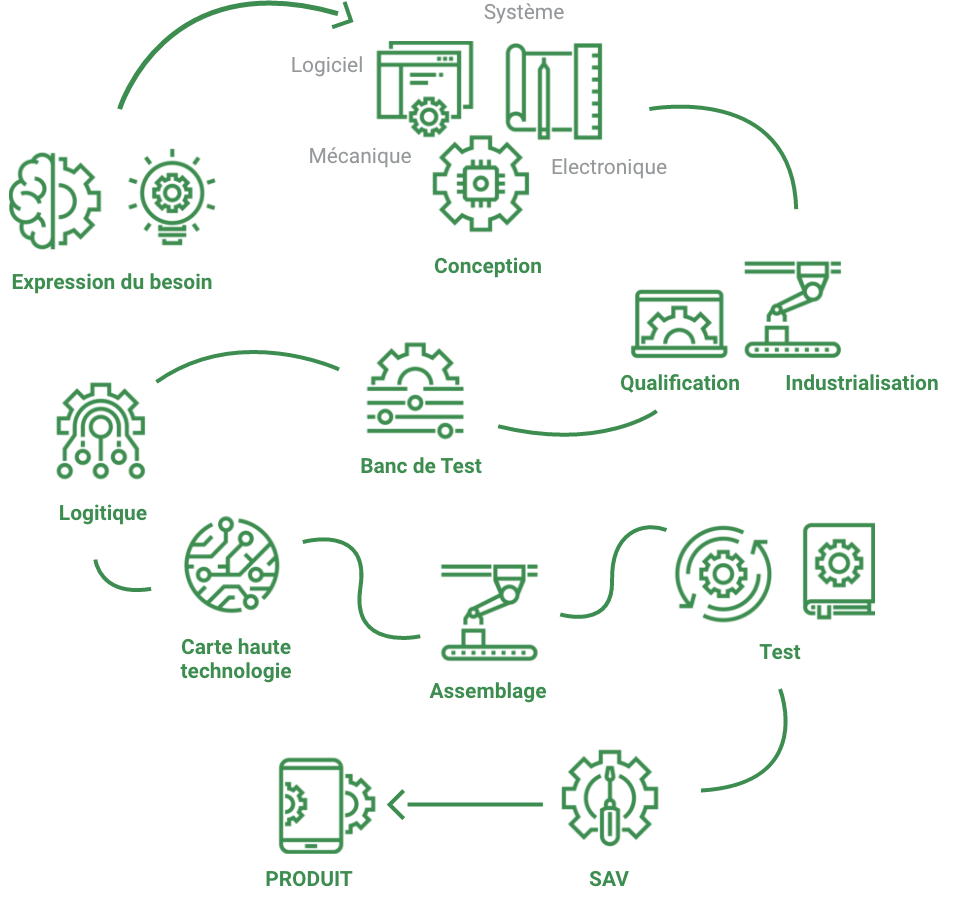 ESTELEC Industrie has a 2500m² production site located in Alsace for its European clientele.
Although our equipment is considerable and powerful, it is our workforce of men and women who allow us to be efficient and competitive.

Continuous improvement is based on process management, performance indicators, animation (Top5, Top30), risk analysis (FMECA), LEAN.
For productions requiring a large share of labour, we propose a solution with our partner in Romania. However, when the product is designed to be automated we defend the French manufacturing process.
Prototype :
A workshop is dedicated to rapid prototyping, for a service tailored to efficiency and responsiveness. The prototypes are produced under the same conditions as a serial product.
Series production :
Lines and equipment are suitable for the manufacture of small, medium and large series.
Manufacture of hi-tech electronic boards
Dedicated robotic SMB lines for small, medium and large series
AOI online control station
Laying insertion-mount components and wave soldering
Insitu and functional testing
Tropicalisation of varnishing robot
Debugging
Climatic chamber (hot/cold)
Integration of electronic systems in equipment or subassemblies
Cables and strands
Coating (potting)
Packaging
Parc d'Activités du Giessen 10, rue du Sommerberg 67750 SCHERWILLER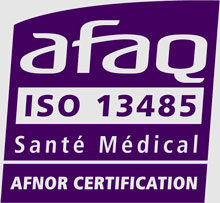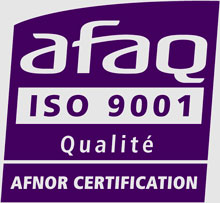 Parc d'Activités du Giessen 10, rue du Sommerberg 67750 SCHERWILLER